Stihl Chainsaws & Power Tools
Authorized Stihl Dealer Elite Dealer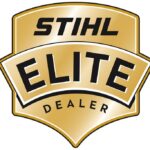 WE STOCK ARBORIST SUPPLIES AND CLIMBING GEAR
Ropes – Saddles – Spurs – Carabiners – Throw Lines – Port-a-Wraps –  Safety Gear & More!
SAMSON ROPE – KASK HELMETS – SENA – PETZL CARABINERS – NOTCH GEAR – SILKY SAWS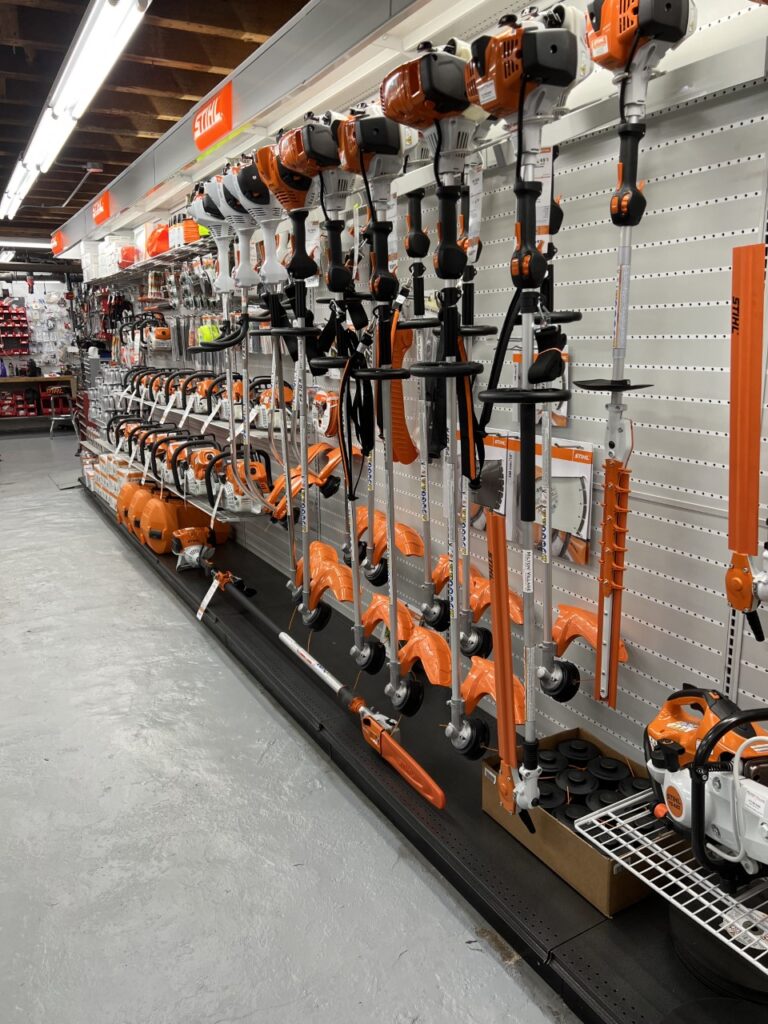 We stock a large selection of Stihl Chainsaws, America's #1 selling brand of chain saws.  From entry level occasional use to professional everyday use and everything in between, we have the right chainsaw for you in a wide variety of prices!  We have over 20 different chain saw models in stock. For the professional arborist, we stock large selection of Stihl saw chain as well as arborist gear such as ropes, harnesses, throw lines etc.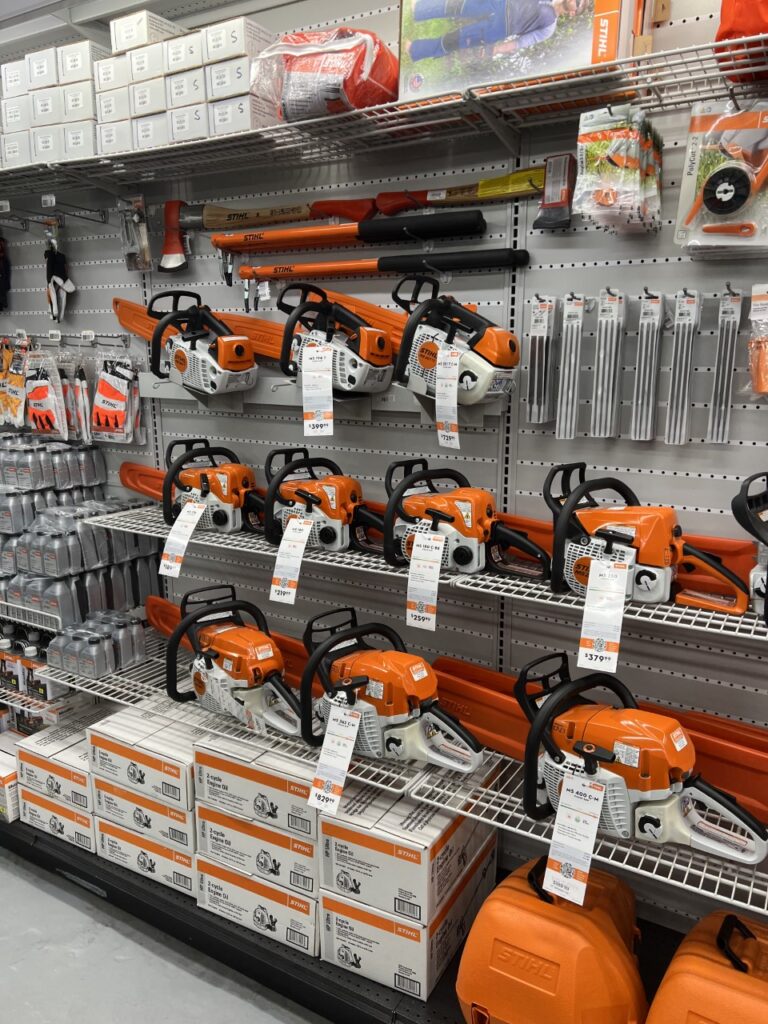 Stihl hand held and back pack leaf blowers are of the highest quality.  We stock the full line of  blowers both hand held and back pack including the new BR800! All blowers come with a standard 2 year warranty which can be doubled to 4 years by purchasing a gallon of MotoMix premixed fuel (residential user only).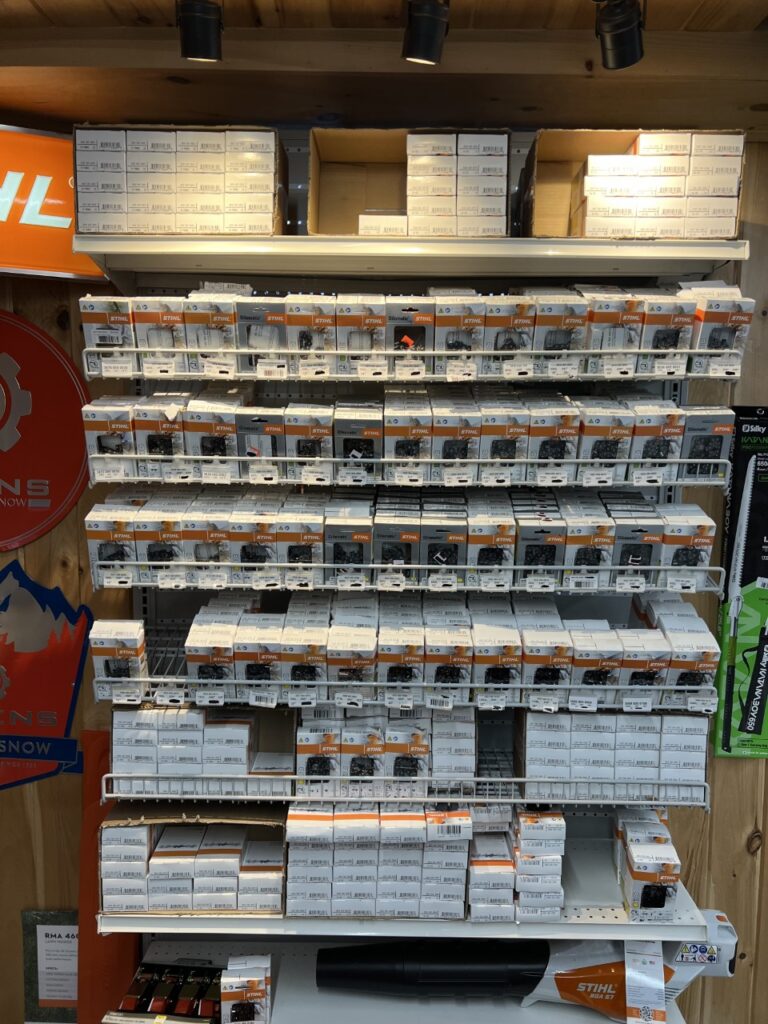 Stihl manufactures some of the industry's finest string trimmers and kombi units.  Starting at $129.99 all the way up to professional landscape models we have what you are looking for. We also stock various cordless string trimmers as well!  We have various models of Kombi power heads in stock with all the attachments. As always all power equipment we sell is fully assembled and demonstrated upon purchase.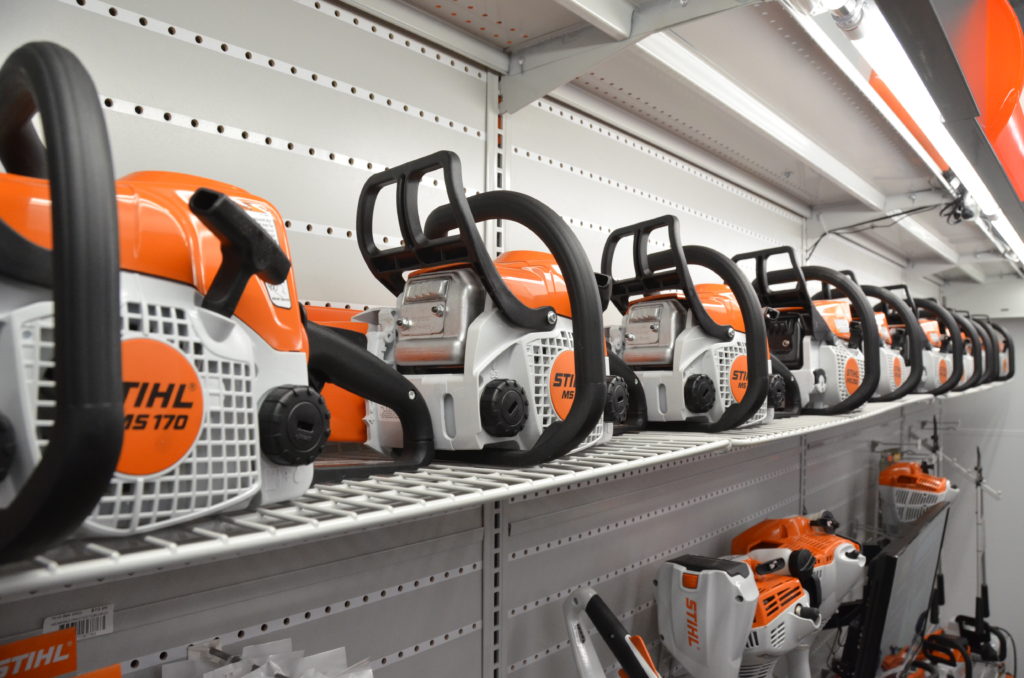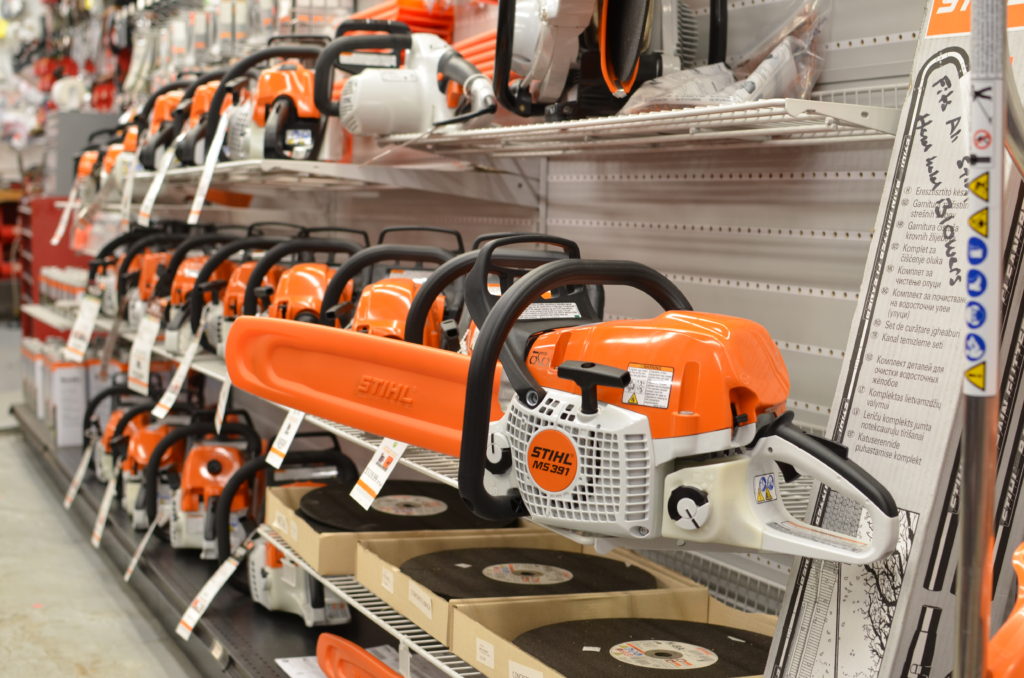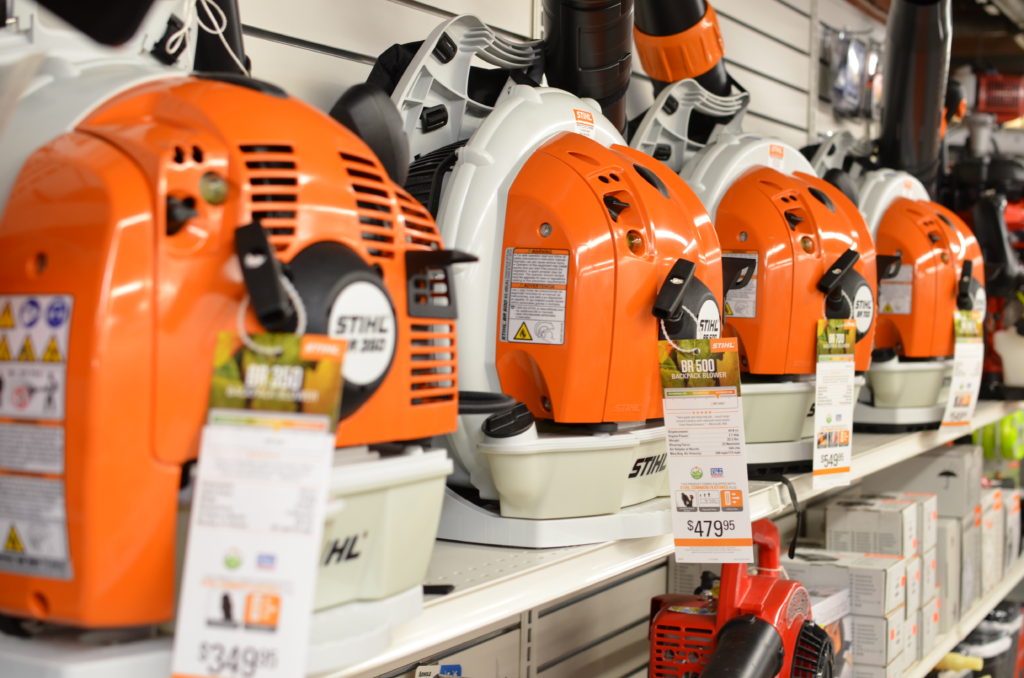 STIHL CHAIN SAWS (complete line)
STIHL BLOWERS (HAND HELD AND BACK PACK)
STIHL BATTERY POWERED PRODUCTS
STIHL HAND TOOLS AND GLOVES
OIL, MOTOMIX, ACCESSORIES & MORE!
As and elite dealer, we stock the areas largest selection of  Stihl Chain Saws, String Trimmers, Hedge Clippers,  Quick Cut  cut off tools, Blowers, Kombi Heads and Attachments, Cordless Tools, Hand Clippers, Professional Axes & Pruning Saws as well as Accessories and Parts!  We are a full servicing elite dealer which employs a Stihl gold certified technician. Call us at 617-696-8808 or Click here to view pricing or to reserve equipment.