FOR THE WEEK OF 3/30/20-4/4/20
MONDAY – FRIDAY 12PM – 5 PM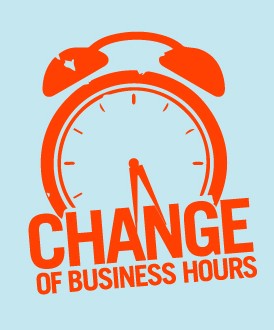 TEMPORARY HOURS:  OPERATIONAL HOURS TO BE UPDATED WEEKLY AS THINGS EVOLVE AND CONDITIONS ARE ASSESSED.
STAY HEALTHY EVERYONE, WE WILL GET THROUGH THIS!!!
Covid-19 Update 3/28/20: Milton Village hardware will remain open (WITH SPECIAL HOURS FOUND ON THIS SITE OR ON OUR FACEBOOK PAGE) through shut down as we are an essential business.  We are all in this together with unique sets of challenges as we work through these incredibly unpredictable and challenging times.  A few changes we have made operationally. We are now offering curbside pick up. Anyone who would like to take advantage of it, just call us at 617-696-8808.  If you are looking for a product that you are not sure we have then please call ahead to find out. Lastly, we are keeping our door open as much as possible, constantly cleaning the store and we have streamlined our check out so you do not need to touch the pin pad when using a credit/debit card.  We are here for you and we will all get through this! PLEASE PRACTICE SOCIAL DISTANCING IN OUR STORE, THANK YOU!
Wishing everyone good health!
SHOP UPDATE: WE ARE NOW ACCEPTING LAWN MOWERS FOR REPAIR!!
PICK UP AND DELIVERY AVAILABLE  (617) 696-8808
Welcome to Milton Village Hardware, Inc.
Your local hardware store & power equipment center!
Located at 54 Adams Street in Milton, MA.  We have been Milton's local hardware store since 1918 and offer great products and services such as lamp repair, lawn mower repair, snow blower repair and power equipment repair!  Our hardware store upstairs (street level and wheel chair accessible) is full of all the necessities you would expect from a hardware store plus much more!  Downstairs, our repair shop is also stocked with the areas best selection of high quality power equipment for home owners, professional landscapers and arborists. We are an authorized Stihl, Toro, Ariens and Redmax dealer with an experienced, in house service and parts department to stand behind it all.  We look forward to seeing you soon!