Lamp Repair at Milton Village Hardware
"Any Lamp, Any Problem"
Lamp Repair:
We fix all types of lamps! "Any lamp, any problem" We repair table lamps, floor lamps, sconces, antique lamps.  Not only to we offer lamp repairs but we also repair chandeliers, lots of them!  We have been fixing lamps for over 45 years and we are confident you will be happy with our lamp services.  We gladly offer up front firm quotes and discuss exactly what you would like done to your lamp, from socket type to cord color.  We keep all lamps in a safe location while they at our shop are being repaired and all repairs are made on site.   Most lamp repairs are completed with in a day or two after it is dropped off at our location unless a part needs to be ordered (we have a large inventory of lamp parts).  If you have a lamp that need repairing, you have found the place to fix it. If you have specific questions about your lamp, call us at 617-696-8808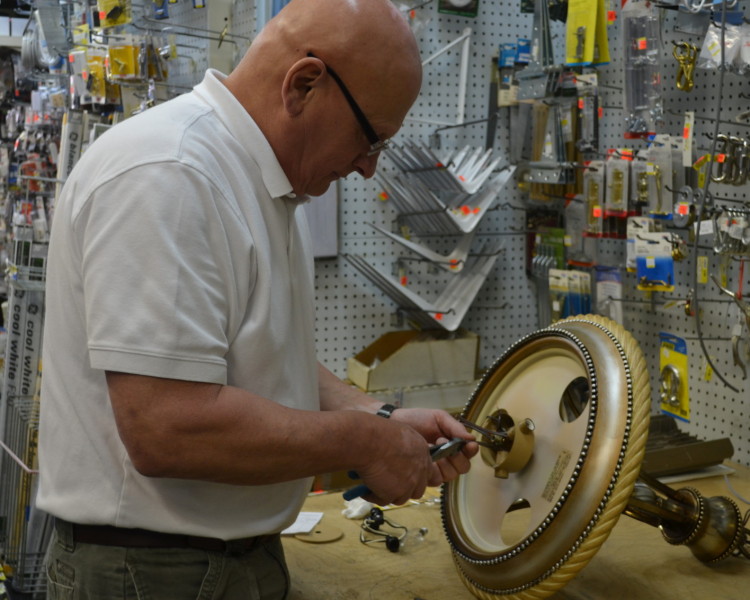 Some Common Lamp Repairs We Make, But Not Limited To
Lamp Rewiring or plug replacement
Socket replacement

Repairing broken arm on lamp
Cleaning chandeliers and rewiring
Making a custom lamp
Halogen lamps
Touch lamps
Soldering
Any Lamp any Problem!