We would like to thank you for visiting our website and we hope to see you in our store soon!
Milton Village Hardware has been located at the same location at 54 Adams Street in Milton, Massachusetts since 1918! This is amazing to even us and we are proud to continue this business by operating it with pride and offering great products and services. Please look around on our website and check out some of the services we offer. If you have any questions about anything please give us a call at (617) 696-8808.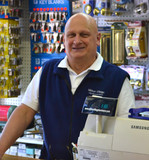 Richard Thomason, Owner
Richard, as the owner of Milton Village Hardware for well over 45 years, has an extensive knowledge of the hardware business and the services his store offers. He is one of the best when it comes to advice you may need on just about anything. Milton Village Hardware is what it is today solely because of Richard's dedication to the business and the pride he takes in offering a service oriented hardware store.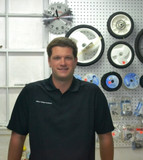 Colby Thomason
Colby has grown up working at Milton Village Hardware. Since 2005, Colby has become a major part in Milton Village Hardware's operations. Colby is in charge of all the repairs and is the person to ask for when you have a question about your snow blower or lawn mower. Feel free to call or email Colby with any questions.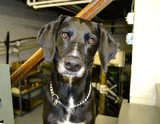 Maddie, Shop Pup
Maddie is Milton Village Hardware's shop pup. She spends most of her day downstairs in the shop but she ventures upstairs for an occasional customer visit!